Specialist recruitment and search
Search
We are specialized in seeking managers and experts for key positions. The market understanding of our consultants, together with extensive research work and comprehensive contact network, guarantees finding the best candidates. Our specialist search service covers all stages of the search process, including monitoring their success in their new positions.
Recruitment
Finding a suitable expert fast is common challenge, especially in larger organisations where staff changes occur often. In smaller businesses, on the other hand, the financial risk of an unsuccessful recruitment is relatively high. When we act for you, our recruitment process systematically covers all necessary steps from creating a competency profile through to selection of the most suitable person. All recruitment done by us comes with a full guarantee covering the probationary period of the selected person.
Hybrid search
We also offer a combination search where the best features of executive search and media-based search complement each other.
Limited recruitment
If you prefer to handle recruitment yourself, you can give us a limited mandate. For example, it is common for our clients to increase the likelihood of successful recruiting by utilising Pro-Source professional skills to screen and select candidates for interview.
Project specialists
When you're in need of temporary project help, a fixed-term professional is a good choice. In our experience, many projects first require a 'developer' type specialist, later to be replaced by an 'administrator' type once the project is completed. This kind of special talent can't always be found within the organisation, so clients acquire the right set of skills from us.
Project work relationships range from longer-term vacancies (for example, maternity or study leave) to a few days, weeks or months of freelance projects. We act as an employer in fixed-term assignments, responding to all employer obligations required by law, leaving the employee fully committed to your organization and its goals.
Try & Hire
When you need flexibility in recruiting, Try & Hire is the safest way to succeed. Try & Hire gives both parties a fixed period of time to get to know each other, after which continuation of the employment relationship is subject to mutual agreement. Many of our fixed-term contracts are based on Try & Hire.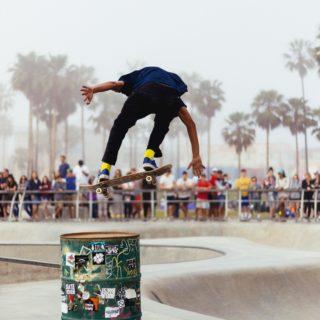 Testing candidates
Markets, and the skills needed to succeed in them are changing at an accelerating pace. Personal qualities such as curiosity, the ability to learn and emotional intelligence are becoming ever more important. Yet detecting these qualities in a CV or interview can be challenging and calls for professional expertise.
If you are recruiting for a responsible job, positioned for instance in emerging markets or working with a large number of contacts, it is always advisable to use professional help. You are, after all, making one of the most important strategic decisions of your company.
The method we use, Everything DiSC, is the world's most popular testing tool. It identifies how an individual interacts with his environment, eliminating the possible mistakes caused by the subjective interpretation of the interviewer. We use DiSC when building an organization or looking for a suitable new member to a team or management team. DiSC also helps to identify good management practice
and thus saves significant amounts of supervisors' time. To further support the recruitment process, we also use the services of cut-e.
cut-e – The best in psychometrics
cut-e has established itself as the most innovative supplier of psychometric tools and HR metrics.

cut-e is defined by its creative questions and solutions, user-friendly reporting and tireless scientific development and evaluation that ensure the success of customers.

cut-e processes the assessments of over 12 million candidates annually.