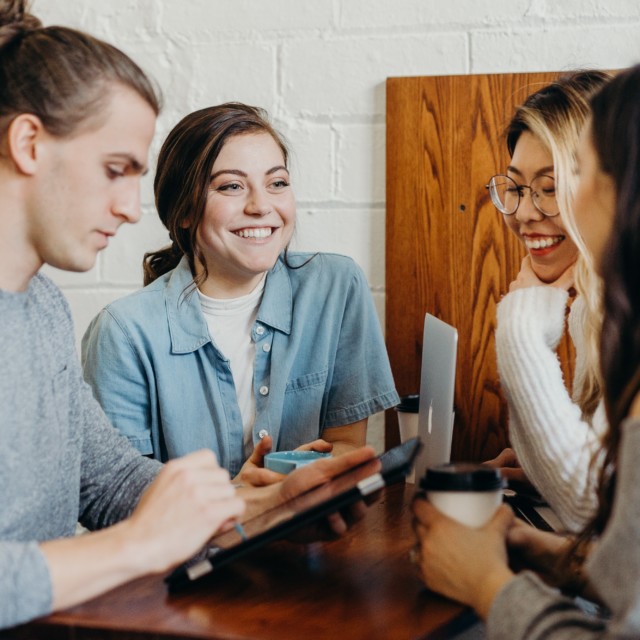 Staff Leasing
Flexibility and predictability to your staffing solutions
Staff leasing
 
Staff leasing offers clients lower-risk personnel solutions, either temporarily or permanently. Organizations can boost their special expertise by hiring an expert, or through a staffing arrangement. Temporary staffing is flexible, easy and risk-free. The organization can increase resources and deepen the personnel's skills in the exact areas and stages of development where expertise and people are most needed. As your staffing partner, Pro-Source supports your daily operations and customer growth, and helps build successful teams.
We serve our client companies from start-ups to international listed companies by supporting their personnel needs from individual experts to entire teams or units including management. Staff leasing is a painless way for companies to manage changing resourcing needs and offer employment even in situations where the length of the engagement is not known, or it is not known whether the work will continue.
Although staff leasing always begins with an employment contract between the employee and Pro-Source, many employees who start in this way are eventually hired by our client company. Our Try & Hire model is the best way to succeed in recruiting. After a temporary staffing assignment, an employee can join your company and already know the company and their tasks very well. Staff leasing gives both the company and the employee an opportunity to test their compatibility in practice, and there is no need to make permanent decisions during the customary trial period. 
Why is staff leasing the right choice?
 
Staff leasing makes correctly timed resourcing possible.
You will benefit from Pro-Source's efficient recruiting process, sourcing, and extensive network of experts. You will save time for other activities.
The pricing of staff leasing improves the predictability and efficiency of personnel costs. Sick leave, vacation time, vacation pay, national holidays, workplace healthcare etc. are included in the price.
Staff leasing lets you include external expertise in your team as needed.
We act as the employer in staffing engagements, but otherwise the employee is committed fully to your organization and goals. We take care of all employer duties required by law and applicable collective agreements.
Staff leasing adds motivated workers to your team
 
According to a survey conducted by the Private Employment Agencies Association HELA ry (2022), up to 71% of agency workers said they were excited about their work. The corresponding figure for traditional workers is slightly lower. Over 7,000 agency workers responded to the survey. HELA's surveys reveal that agency worker attitudes towards staff leasing have developed positively, as 93% of the workers would recommend staff leasing to their friends.  
These results are supported by our own experiences. As professionals in the field of staff leasing, we want to make sure that the right company and the right employee meet each other, and we do not believe in discrimination based on employment type at the workplace.
How does staff leasing work and why is it used?  
 
Filling a position begins with a thorough needs assessment and definition of the role.
We will carefully review the skills, personality, and motivation of potential candidates.
We will present the most suitable candidates, and the final choice will always be made by the client, with our support.
We will create contracts for all parties and ensure their validity.
Pro-Source, with the lead consultant in charge, takes care of the whole employment life cycle.
The customer can choose between staff leasing or hiring the agency worker as an employee flexibly as per our contract.
Pro-Source is a long-term member of the Private Employment Agencies Association HELA ry, and we are happy to help with legal questions related to staffing.
---
Ask more from our experts